SURFACE TENSION GUTTER COVER
Water damage to your home can really put a damper on your life. Don't settle for anything less than the best to protect your gutters against water overflow. Top Guard is a hybrid product with all the benefits of our surface tension and perforated products compacted in one. Top Guard also prevents tiger striping.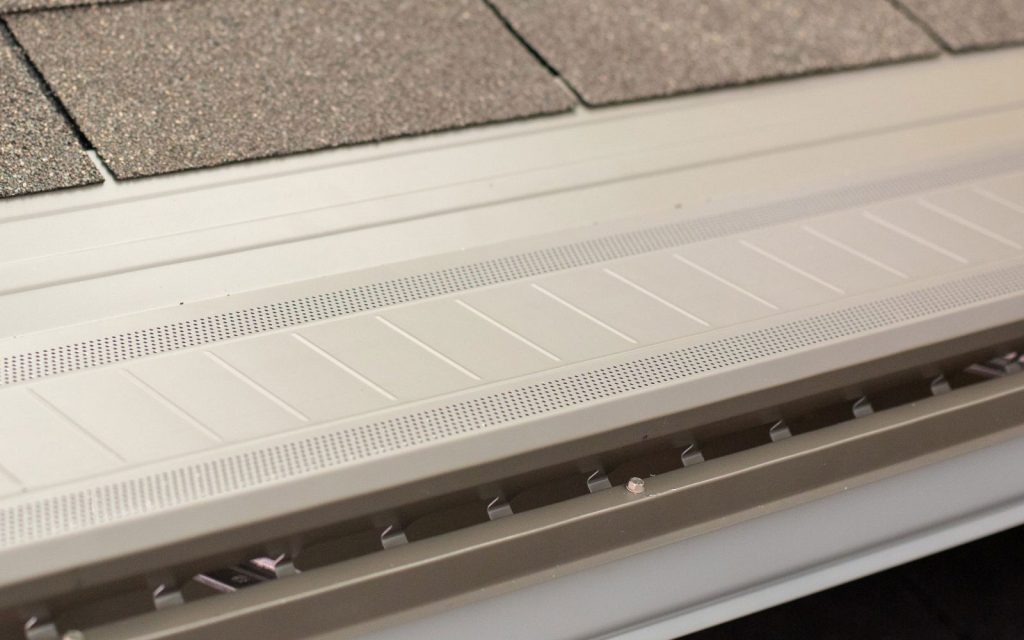 Gutters overflow during storms and can cause a lot of damage to your home. Not only does this look bad, it can also be really costly to fix.
Top Guard is designed with our exclusive perforation pattern that stops leaves and debris from clogging the gutters, while still allowing water to flow through. 
Top Guard has passed rigorous independent testing and is certified to endure 110 mph winds (category 2 hurricane) with no lift or movement, and can withstand 22-inches of rainfall per hour. It will perform as promised even in the harshest weather conditions, keeping you safely off your roof!
.070 perforated holes
Compatible with all roof styles

The Combined design provides better dissipation by diverting rainwater

Easy installation over existing gutters
Prevents leaves and debris from entering gutters
Reduces home and building maintenance costs
Will not void your shingle warranty
Made in the USA
20-year transferable paint finish warranty
1″ pre-adjusted overlap so you can easily connect to your next piece, clipping the cover to the lip of the gutter
Contains special design ware to prevent tiger striping