Leaves and debris can cause some major chaos up in your gutters. Let us help you put an end to the mayhem with the most reliable residential gutter protection system. Leaf Terminator!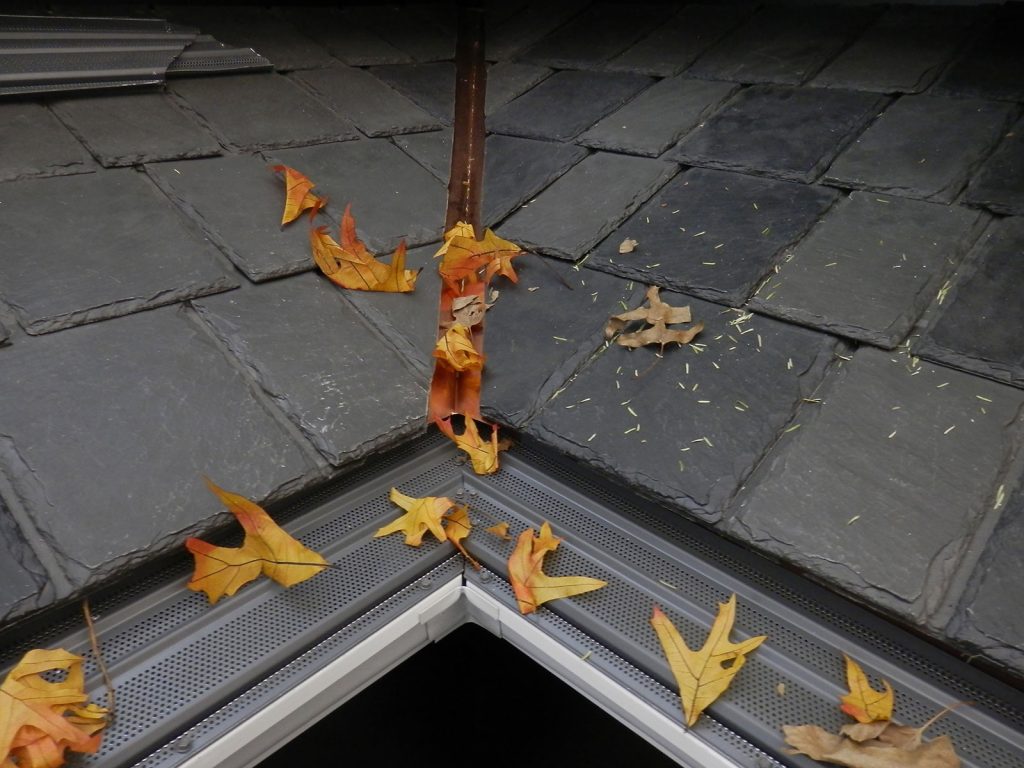 Cleaning your gutters is a pain, and it's easy to put off because you know it's a huge mess and dangerous.
Not only is it a pain to clean out your gutters, but if you don't do it regularly, you can end up with some serious problems such as mold, mildew, rot, and ultimately foundation issues.
The Leaf Terminator® is your low profile resolution to your gutter cover woes. This patented gutter cover's unique interlocking design keeps gutters clear and free-flowing. 
The Leaf Terminator has passed rigorous independent testing and is certified to endure 110 mph winds (category 2 hurricane) with no lift or movement, and can withstand 22-inches of rainfall per hour. It will perform as promised even in the harshest weather conditions.
Our easy installation process means you can have them functioning in no time! Contact us today.
.096 perforated holes
Compatible with all roof styles
One-inch overlap at each connection
Easy installation over existing gutters – no mounting brackets or hangers required
Prevents leaves and debris from entering gutters
Reduces home and building maintenance costs
Will not void your shingle warranty
Made in the USA
20-year paint finish transferable warranty
Residential & commercial grade material
1″ pre-adjusted overlap so you can easily connect to your next piece, clipping the cover to the lip of the gutter
Contains special design ware to prevent tiger striping