OUR PINE NEEDLE GUTTER COVER
Have big pine trees? Needle Guard solves all of your needle clogging problems without breaking the bank.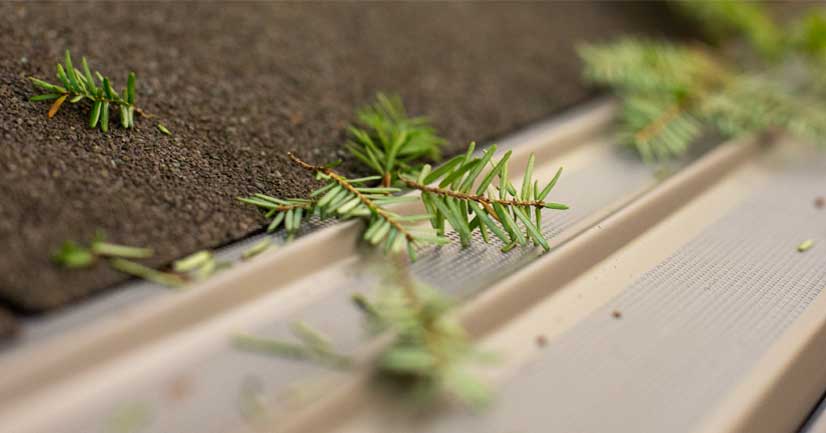 You love your home and take great care of it, but you may not know that one of the biggest threats to its foundation and landscaping is something you can't even see.
Improperly cared for gutters can lead to serious problems, like mold, mildew, and rot.
Needle Guard™ is specifically designed to keep your gutters clear of debris – including pesky pine needles – so that rainwater can flow smoothly and damage doesn't occur.
Needle Guard has passed rigorous independent testing and is certified to endure 110 mph winds (category 2 hurricane) with no lift or movement. It is made with high-quality heavy gauge aluminum and can withstand 17 inches of rainfall per hour and heavy snow and ice. It will perform as promised even in the harshest weather conditions, keeping you safely off your roof!
.045 perforated holes
Compatible with all roof styles
Can hold up to 1200 lbs per square foot heavy snow and ice will not affect performance
Easy installation over existing gutters by attaching to the roof deck — no mounting brackets or hangers
Prevents pine needles and debris from entering gutters
Reduces home and building maintenance costs
Will not void your shingle warranty
Made in the USA
20-year transferable paint finish warranty
1″ pre-adjusted overlap so you can easily connect to your next piece, clipping the cover to the lip of the gutter
Contains special design ware to prevent tiger striping