OUR ECONOMICAL GUTTER COVER
It's time to put an end to the mess and the stress! Our Versatile Solution, is here to make your home as safe and dry as possible.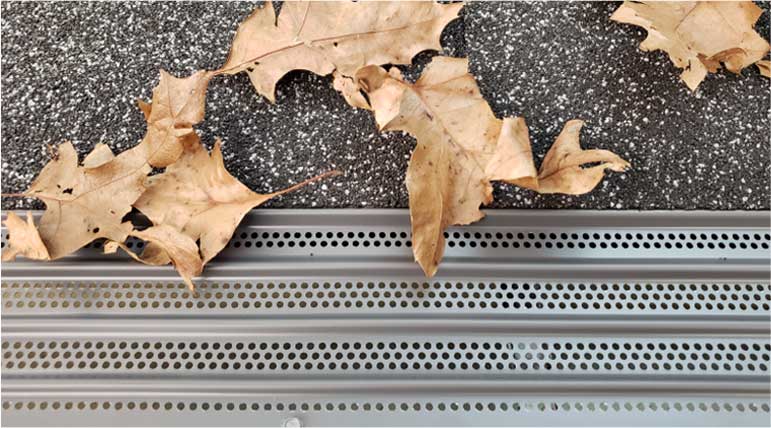 Gutters are an important part of your home, but they can be a pain to take care of.
Not only do improperly maintained gutters create a mess, but they can also lead to bigger and more expensive problems down the road.
The Versatile Solution™ is the economical solution for your gutter cover needs. It's easy to install, and protects against clogs from debris. Plus, its low profile design makes it virtually invisible from the ground and is for under the shingle installation.
The Versatile Solution has passed rigorous independent testing and is certified to endure 110 mph winds (category 2 hurricane) with no lift or movement, and can withstand 22 inches of rainfall per hour. It will perform as promised even in the harshest weather conditions, keeping you safely off your roof!
An economical gutter protection solution
Easy installation over existing gutters
Prevents leaves and debris from entering gutters
Reduces home and building maintenance costs
Will not void your shingle warranty
Made in the USA
5-year transferable paint finish warranty
.0125 perforated holes
1″ pre-adjusted overlap so you can easily connect to your next piece, clipping the cover to the lip of the gutter
Contains special design ware to prevent tiger striping